Scam Alert: Misleading Postcard
These postcards are NOT coming from
OneUnited Federal Credit Union (formerly Columbus United FCU).

This is a scam and is not isolated to our financial institution. The information the company (H.W.C.) obtained is accessible from publicly available information and is NOT the result of a breach with OneUnited FCU.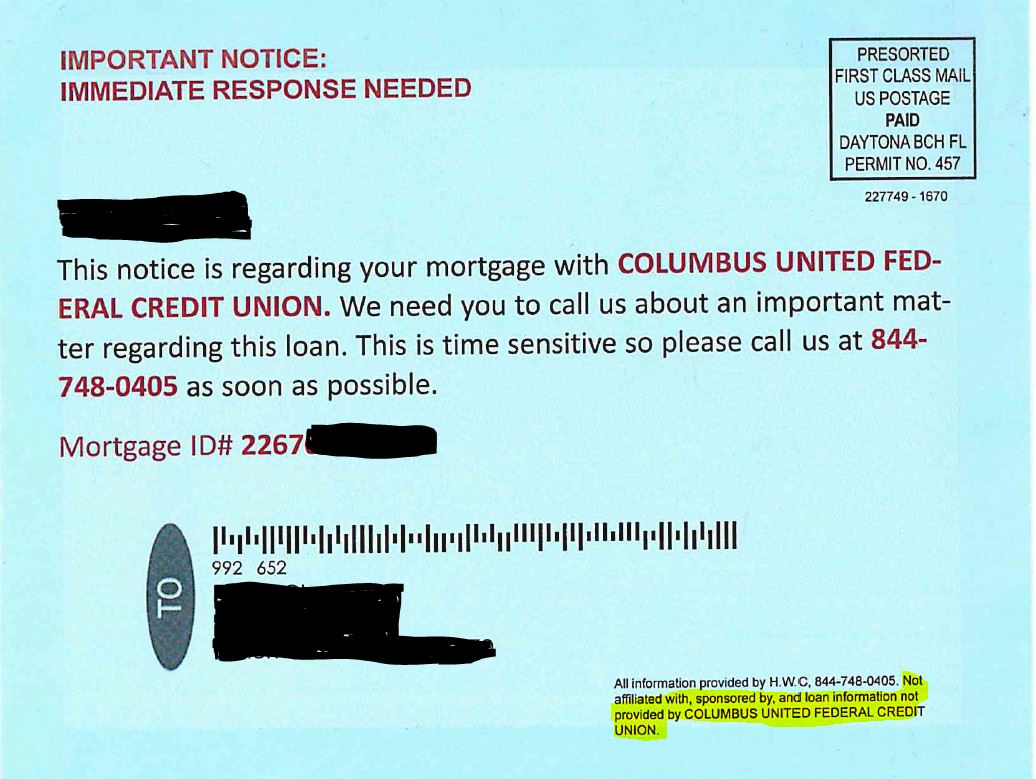 Things to watch for:

The Mortgage ID is a made up number not associated with your One United account. Always be wary of postcards with any account information. We will always mail personal information in sealed envelopes.
There's no clear indication who the postcard is from. Our mailings will always have our OneUnited FCU logo, as well NCUA and Equal Housing Lender logos.

In the bottom right corner of the postcard, you'll see "All information provided by H.W.C....loan information not provided by Columbus United Federal Credit Union."

The number listed on the postcard is not our phone number.
If you receive any mailing and you're unsure if it's legitimate, contact us at 888.454.4455

Report Scams to the FTC
If you were scammed or think you saw a scam, report it to the Federal Trade Commission.